Let your roots grow down into him, and let your lives be built on him. Then your faith will grow strong in the truth you were taught, and you will overflow with thankfulness."Let your roots grow down into him, and let your lives be built on
"
Colossians 2:7 (NLT)
Should Your Church

Participate

?
This fall could be one of the biggest opportunities to welcome people back to church! A Back to Church Sunday event can be the perfect launch event for your fall ministry season – it connects and engages your regular attenders while providing the entire church with a focused goal to invite friends and neighbors to come to church!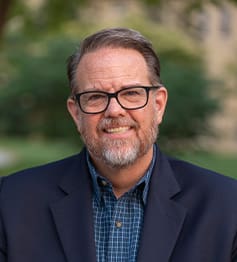 "We have all felt the downward pressure on church attendance. Yet, the moment we are in does not change the mission we are on. And, this Back to Church Sunday could be a game changing moment— as people rearrange their lives to a new reality this fall, it's an opportunity to invite people to consider the place of faith. And, this could be a great time to engage people who've disconnected from church in the last two years. Let's seize the moment and show and share the love of Jesus."
Ed Stetzer
Executive Director, Wheaton College Billy Graham Center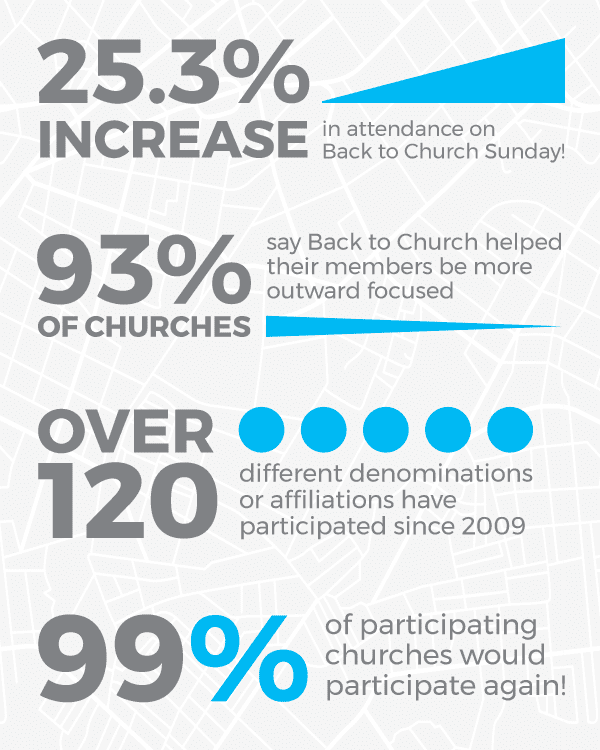 Check out a series of helpful videos on preparing your church for Back to Church Sunday. There are insights on casting vision to your congregation, preparation, effective outreach and more! Watch these short videos to get tips and ideas to assist you and your team with planning and preparing for your event – no matter your church size!
Get the Back to Church Sunday Celebration Church Kit!
Churches who use the themed digital sermon kit have an easier time planning their event, see greater member involvement, and welcome more visitors.
This Digital Kit Includes:
New Video Bundle that includes: A Invite video, welcome video, countdown, bumper and more!  (an $120 value)

Customizable Sermon

Worship song resources

Over 40 web and social media graphics

10 Sermon Slide Background Templates in HD & SD formats

Children's resources including lesson, activity, video and slide graphics

PSA Guide, Scripts and five PSA audio recordings

Press Release template

Event planning and social media guides