Don't let a small budget, time restrictions or online-only services stop you from planning a powerful Back to Church Sunday event, most of the items you need are right there in the free digital resources download and the 2020 Stronger Together church kit download. So let's jump in and break it down.

This year's Back to Church Sunday is probably going to look a little different, depending on where you are located and your current COVID-19 restrictions and the resources, both financial and manpower wise, that you have available.

And while the event is coming up quickly, don't get discouraged, there is still time to implement this simple plan to put all the resources you already have to work. All you need are the Free digital downloads you received when you signed up to participate, and the 2020 Stronger Together Church kit resources. (Still need a kit? Go here)

Step 1 – Get the Word Out and Get Your People Excited
If you haven't already started talking about your plans, get started this week. Put these items to work for you:

From the Church Kit:
Promo Video
Planning Guide
First make sure you have cast the vision for your staff so if people have questions, everyone is on the same page. Show your team the "Why Back to Church Sunday" video from the church kit and then review the planning guide with them and ask everyone to begin praying for an impactful event – either in person or online or both.

Ask for "out of the box" ideas to make this event special. We have already seen churches talking about having food trucks after the service, doing the event outside in a local park, having special music etc.

Step 2 – Share your plan with your church.
Your church members are your biggest asset to reaching your community. Plus you can increase engagement and help draw people back together with a focus on a common cause. Use these tools:

From the Free Resources:
Invite Video
Social Media Graphics
From the Church Kit:
Web Images
Social Media Promotion guide
During your Sunday service take a few minutes to share your vision for Back to Church Sunday with your congregation. Use the Invite video from the church kit to inspire them and encourage everyone to begin praying about how they can participate and invite their neighbors and friends.

WATCH – For ideas on how to engage your congregation, watch this webinar with Pastor Jason Daye.

After getting everyone on board, begin promoting your services to the community using social media. The Church Kit included a social media promotion guide that can help you develop a comprehensive plan that will increase online engagement but here are a couple quick tips:

Begin posting daily. The free resource download included over 30 graphics for social media and the church kit included 33 more so you have plenty of images you can use to begin building up your social media audience. Ask your members to like and share these same posts on their social media pages to help drive engagement.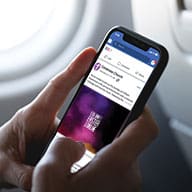 Not sure you have time? As a participating church you also have access to 60 days of FREE Outreach Social which includes an easy to use scheduler so you can set it up once and it does the rest! Click here to learn more.

Use Video. The Invite video is a great tool to post on your social media pages and website and to have your members share. If you would like additional videos from past Back to Church events, consider subscribing to the

Church Kit and Video subscription

plan. This service provides you with over 15 church kits and over 30 videos PLUS new items are being added every season so you will have access to new Advent and Easter Kits too!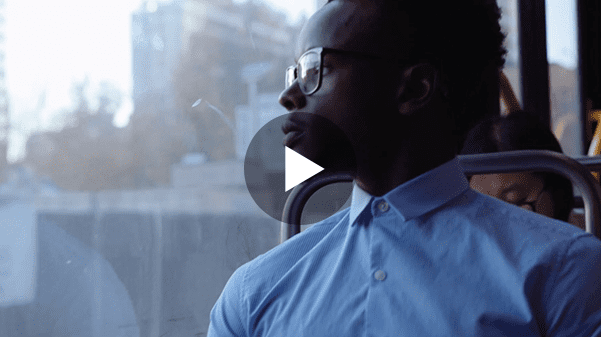 Update your church website. Many people will check out your site before visiting your church or watching online. Be sure to have information about your Back to Church Event in a prominent space so people can learn more and plan their visit. Need a new website– we can help.
Advanced Tip: Make a bigger impression on your community by posting a banner promoting your event outside your church. You can include your website so passing traffic can visit and get details.

Take your promotion a step further and send a custom postcard to homes around your church. You don't have to be holding an in person service to send a postcard, everyone loves to receive mail and spreading the word about online services should increase your digital audience.

Step 3 – Prepare for Your Service
Beyond the planning tips, the Church Kit also include key items you can use to plan your service:

From the Church Kit:
"We are Stronger Together" customizable sermon
Sermon slide template
Video countdown
Welcome to Church video
This step will look a little different depending on if you plan to host your services online or in-person.

For both types of services, be sure to download the videos you are going to use and make sure they are playing properly on your equipment.

Read through the provided sermon and customize it to fit your style and needs. Use the provided template to set up your service slides.

TIP – If you are hosting online services and need help setting it up Open Broadcast Software (OBS Studio), watch this instructional webinar with Digital Product Manager, Kevin Hertel.
Advanced Tip – If you are meeting in person, you probably need to think beyond the service planning and consider how you will greet and welcome guests in a way that will maintain physical distancing and make them feel comfortable. Consider adding extra social distance signage, offering free masks and providing sanitizer stations around your building.
Finally, think about your follow up plan and how to keep your back to church visitors coming back in the following weeks. Be sure to promote any upcoming events, children's programs or your next sermon series during the service. Issue a formal invitation that is clear and friendly,
"If you are visiting with us today, we hope that you will continue to join us every Sunday. We have several special events coming up including a drive in Harvest Festival on October 10. We hope to see you there."

Don't assume that visitors will know that they are welcome back.

If you have any other ideas or tips for Back to Church Sunday, please join our Facebook community and share them!